Nowadays, English language is one of important thing to have in the daily life. People have already learnt the English language since they were children or even when they are adults. Learning English may easy for some people, but have you ever thought that you may lose or decrease your ability in using English language? Don't worry, for maintaining your English language, here are some ways to do it…
1. Let's keep reading English books and English Article
Reading is fun, that's some people may say, in addition reading will keep your knowledge improving. Especially, when you are learning English. Keep reading the books or articles will give you the ability to maintain your English reading skill. If you are too lazy to read books, just try to read the online articles. Some online news provide 24 hours update news, for instance BBC News, CNN News and Jakarta Post online news. If you have a social media like twitter or facebook, it might help you a lot. If you are too lazy to open the article, the online news may update their news with the unique 'headlines' related to the article.
2. Explore the neighborhood
Perhaps, you may feel that you want to challenge your English skill, reinforce the languange and find a new taste of English language. You can come to the neighborhood of native speaker. In Jakarta, you can find some places which has a lot of native speakers or foreigners so that you can speak with English around them. The areas which have a lot of foreigners or native speakers are Jl. Jaksa, Central Jakarta, the recreation area of Old City, Jakarta, and Taman Mini Indonesia Indah, East Jakarta. You can talk with them, ask about everything, and challenge your English skill.
3. Watching English movie and Listening to English songs
Admit it! You are not that diligent when you get your holiday from the college. Only little community of college students will give their time to study while they are out of the class. Of course, you may think you want to find some ways to maintain your English in fun ways. Don't worry, these ways are really you. First, you can watch some english movies. You can maintain your English or even you can improve your English with new idioms and vocabularies. Second, you can listen to the songs. Who doesn't like listening to movies? As a young generation, music is like to blood of the lives. Try to listen to the English song when you have your spare time and maybe you want to analyze the meaning.
4. Sharing the knowledge or Being an English Teacher
Sharing the knowledge of English language is a good behaviour and is a good thing to maintain your English. Moreover, being an English Teacher is also good. You can share the knowledge and you will get the fee from the class or course you teach, if that course provide it. Even though you won't get the money, you still can maintain your English by sharing the knowledge. Some good people say, while you are sharing or telling the knowledge, you will also get the new knowledge from the people you share with.
5. Keep talking and arranging the time to always speak English
Yes, keep talking in English will always help you to maintain the English, especially in speaking. You may also arrange the time to always use the English language, whether it's for speaking, writing, reading and listening skill. If you don't provide the time for it, you may reduce your ability in using English language.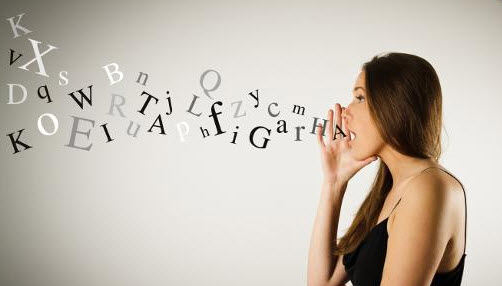 So now, you have your own choice to maintain your English language. Do not let any single aspects of English language melt out from your brain. Keep learning and keep improving!
https://stba-pertiwi.ac.id/wp-content/uploads/2017/01/favicon.png
134
134
itdept
https://stba-pertiwi.ac.id/wp-content/uploads/2017/02/cropped-cropped-Logo-stba-340x130-1-300x115.png
itdept
2016-10-19 07:32:08
2017-05-17 10:29:54
Let's Maintain Your English Skill, Fellas...!